CVCNU INNOVATION CHALLENGE; CALL FOR APPLICATION.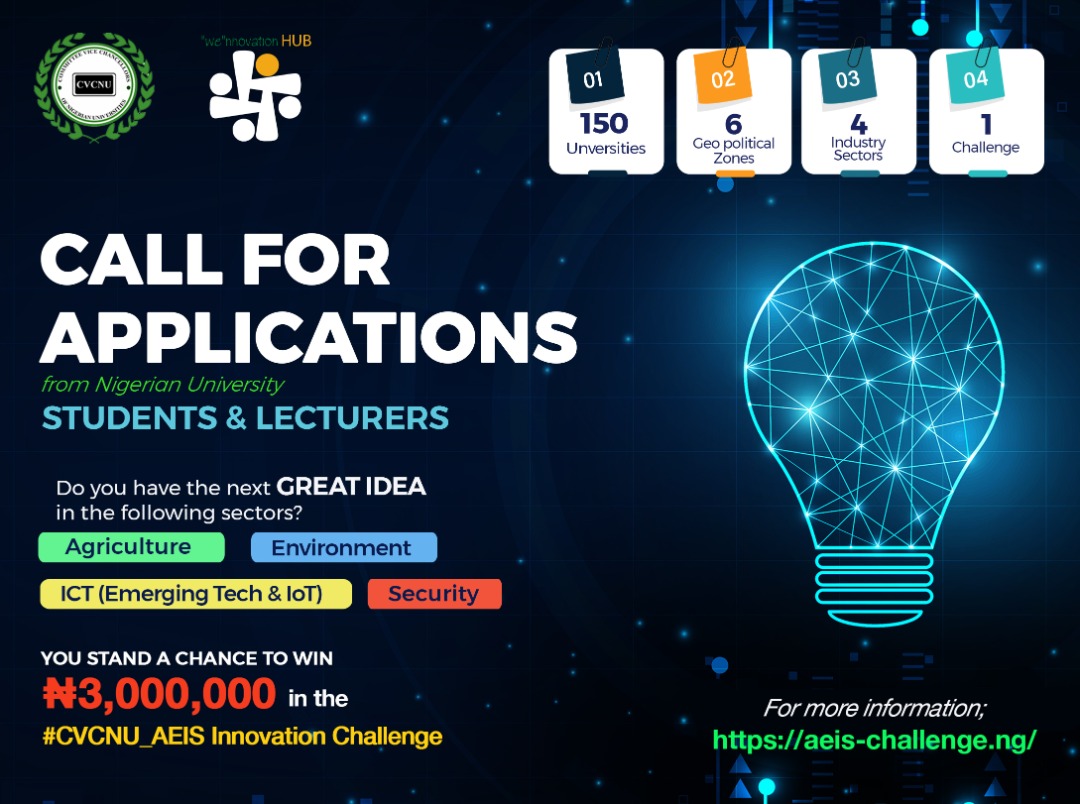 The Committee of Vice Chancellors of Nigerian Universities (CVCNU) marks its 60th year of operation in Nigeria.
As one of its activities, it is launching an innovation challenge; competition within the Nigerian university system. As a forward thinking organisation, the CVCNU recognises the role Nigeria and Africa at large will play in a tech-dependent future and wishes to proactively contribute to building and leveraging it for massive local, regional and global socio-economic impact.
The Innovation Challenge focuses on four (4) niche areas namely: Agriculture, Environment, ICT (emerging tech & IoT); and Security.
The initiative aims to deepen and amplify technology solutions, entrepreneurship, and create bankable communities of startups, and scale-ups within and from the university system in general in Nigeria.
This also positions CVCNU as a strategic bridge between the university system and the government and private sector.
The larger result is youth empowerment with knowledge, tools, networks and funding to design/develop and scale investable home grown solutions.